Main content starts here, tab to start navigating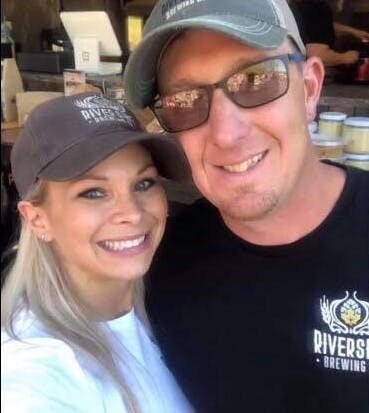 Jason & Deanna Howles
Owners
Owning a restaurant and brewery has been a dream of Deanna and Jason Howles for over 10 years. Deanna was a manager of a pizza restaurant for 6 years from 1999-2005 and has a background of serving at various restaurants, being hostess, cashier, and cook at 3 other locations during that time period. Since joining the family maple business with Jason; Deanna's love of baking and food experimentation has developed into some amazing and unique recipes and the entire line of maple products currently sold by Howles Maple Farm with over 30 varieties of sauces, confections, nuts, drinks and more.
Once a year the maple farm hosts an open house (one of the many events) and serves maple ham and pancakes to around 1,200 people in just 2 days. Jason and Deanna have been making wine on a small scale and brewing beer for over 10 years, starting at home from kits and learning along the way. The first inspiration came while visiting other fellow maple producers and sampling homemade wine and beer in 2006. It was that year the couple decided to try to make their own wine for their 2008 wedding. After many successful batches of wine, they started experimenting with beer at home.
Jason and Deanna have been traveling at every excuse touring as many breweries as possible to gather inspiration and knowledge in the craft beer industry. In 2017, Jason developed several unique beer recipes, many including maple in some fashion using a 1bbl. brewing system as a pilot setup. As plans to start a brewery and restaurant have developed, a copper cladded 14bbl. system for the brew pub was purchased and is currently in storage awaiting the brewery's construction for its first run. As this love and passion for making new recipes of craft beer and unique food menu options continues to flourish and grow; so does the ideas for dining and entertainment at this destination type place that will be The Riverside Brewing Company.